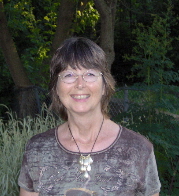 I'm Kathryn Merrow, The Pain Relief Coach online.  I have been helping people get out of pain since 1991. I have provided well over 25,000 therapeutic massages personally and specialize in pain relief techniques.
As a neuromuscular massage therapist trained in the Paul St. John Method, I seek the cause of your pain and then explain the natural steps you can take for back pain relief.
My goal is to help YOU get rid of the causes of your pain so that you will be pain-free.  I understand how you hurt because I had to get rid of my own scoliosis and migraines and I did it naturally, using exactly what I learned in my practice and training.
I'm also the author of Head Pain Natural Relief, an easy-to-use self-help book for people with migraines and headaches.  It's available at Amazon.
You may contact me at Kathryn [at] Simple Pain Relief [dot] com.  Just type this in as a regular e-mail address.  If you have questions about your pain, I'd love to hear from you.  I also offer long-distance coaching to help you become pain-free and have a happier, healthier life.
You may also find me at http://KathrynMerrow.com You'll find all of my other pain relief websites there.
You have a wonderful, logical body that wants to be well.  It just needs a little help to be pain-free.
DISCLOSURE:
1.  Neither I nor anyone on my staff is a medical doctor nor in the conventional medical field although some contributors may be.
2.  Because I am in business, sometimes I will recommend a product.  The products I recommend have either been created by me, are used by me or have been thoroughly reviewed by me.  I believe in their value for you.
If you purchase something that I recommend, I may receive a commission.  This will not change the price of the product.
Save